Unlock iPhone 5
Unlocking by IMEI code, warranty unaffected
1. select service provider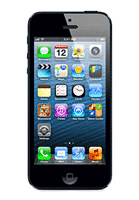 If you need to unlock an iPhone, unlockphone.com can help. We use factory iPhone unlock process for quick and easy service. Learn more here.
You can unlock your blocked AT&T, US Cellular, Cingular, Cricket Communications, Nextel, Sprint, T-Mobile, Verizon, MetroPCS, Tracfone, Boost Mobile, Aio, StraightTalk, H20 Wireless telephone from USA (spanish), and then use any SIM card from any country or network.
simple instructions to unlock
1. Insert a SIM card from a network other than the original network and dial the PIN
2. Note that there is no signal.
3. Install and run iTunes on your computer and plug in the iPhone.
4. iTunes will connect to Apple servers and unlock your iPhone in seconds (you might need to need to plug and unplug the iPhone twice)
5. Unplug and restart your iPhone and it will be unlocked forever.
If iTunes displays a note stating, "The SIM card inserted in this iPhone does not appear to be supported", your phone has not been unlocked. If this happens you must upgrade your iPhone to the latest version with a original network SIM inserted, and then restart the terminal and repeat the process from step 1.

Note: This unlock does not work if the iPhone is jailbroken and hacked with Cydia; you will have to upgrade or restore your iPhone to the latest version with iTunes, and then unlock it. Once unlocked you can re-jailbreak your iPhone.


demostration video
any questions?
Tel: +1 888 373 97 57