Home > Unlock > Blackberry > 8530 Curve
Unlock Blackberry 8530 Curve
Unlocking by IMEI code, warranty unaffected
1. select service provider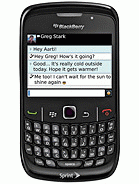 If you want to unlock the Blackberry 8530 Curve with the MEP code by IMEI, we can do this no problem; all Blackberry mobiles are unlocked by code. After introducing the code the mobile will be unlocked, without losing its warranty or any data. These unlock codes are calculated in minutes, and you will instantly have your phone unlocked forever!
You can unlock your blocked AT&T, US Cellular, Cingular, Cricket Communications, Nextel, Sprint, T-Mobile, Verizon, MetroPCS, Tracfone, Boost Mobile, Aio, StraightTalk, H20 Wireless telephone from USA (spanish), and then use any SIM card from any country or network.
simple instructions to unlock
1. - Turn on the Blackberry with no SIM card.
2. - Choose Options menu - Advanced options - SIM Card
3.- A hidden menu must be activated by introducing the letters M E P 2. Type the letters M E P then by holding down ALT, press 2.
4. – The following message appears: "Introduce Network MEP Code (10 attempts)", introduce the code and accept.

Note: If you have exhausted all attempts to introduce the code (10 attempts), your Blackberry cannot be unlocked by IMEI. We will not be held responsible for a previously manipulated Blackberry.